Certified Service


Service Offers and Pricing
Put your Chevrolet in the right hands. When it's time to service your vehicle, trust the Chevrolet Certified Service experts who provide bumper-to-bumper service.
Complimentary Dealership Amenities
Trained & Certified Estimators and Technicians
Computerized Estimates
Service All Makes and Models
I-Car Gold Certified
Most Technologically Advanced Facility in the Area
Largest Inventory of Parts.
#1 in Michigan, #4 in the Country.
Free Pick Up and Delivery
Rental Service
Free Loaner Service
Honor all Insurance Estimates
Multiple, Comfortable Waiting Areas
Family Owned for Over 50 Years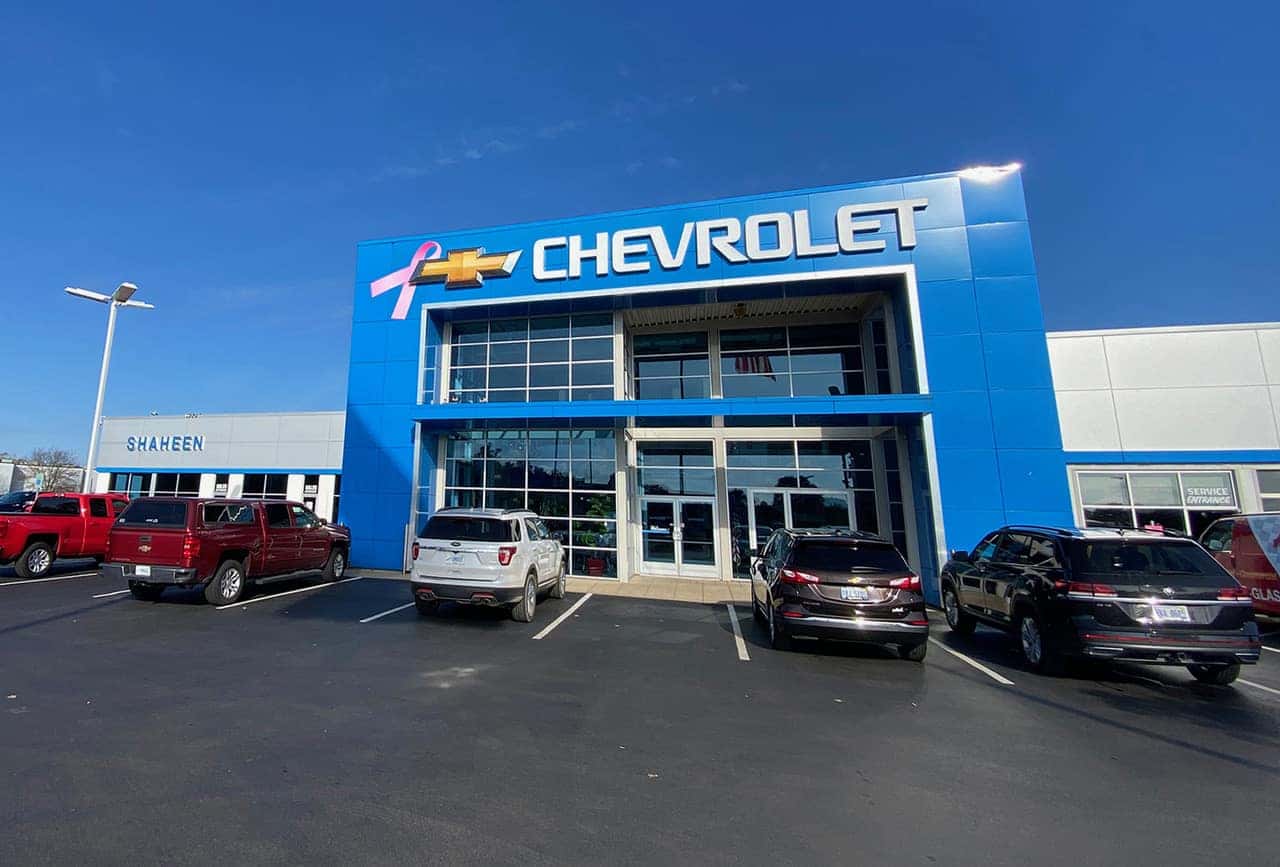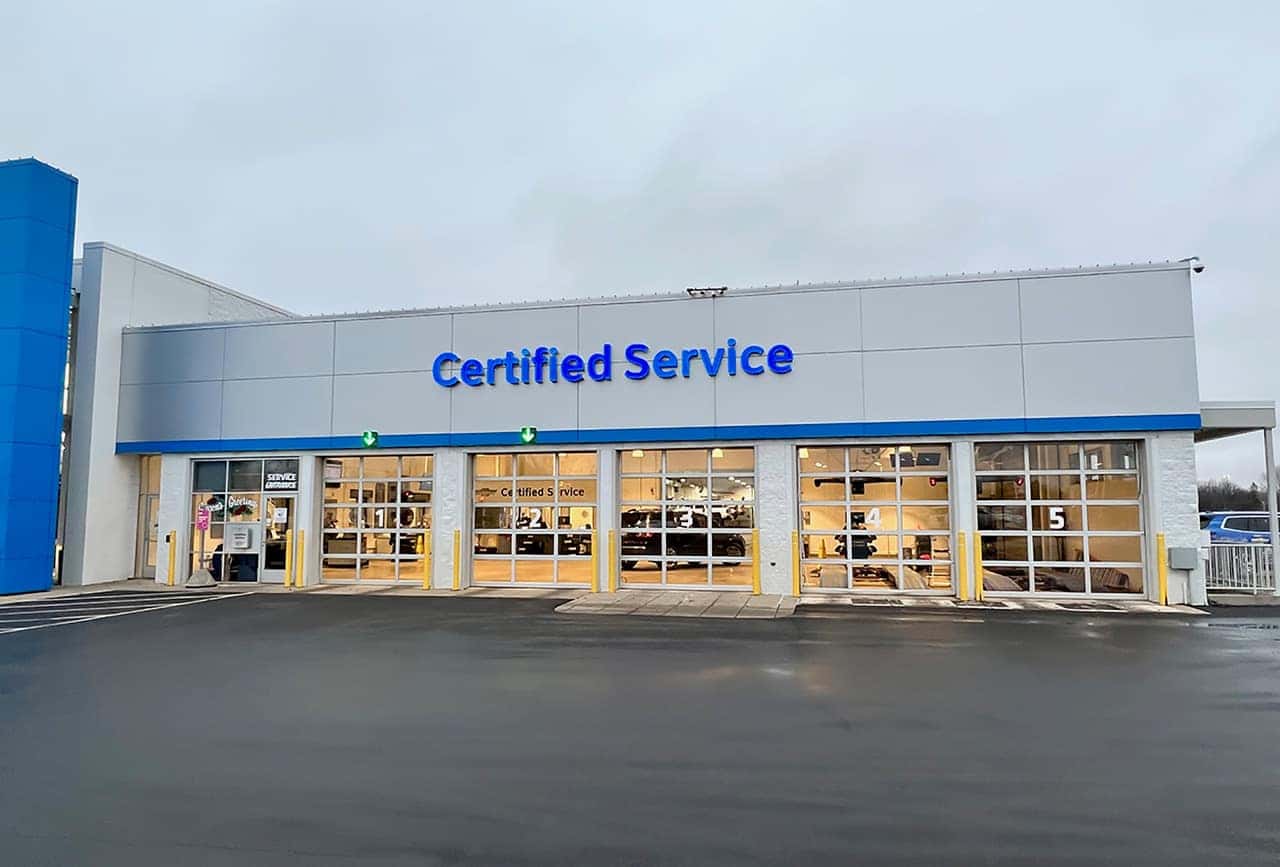 Maintenance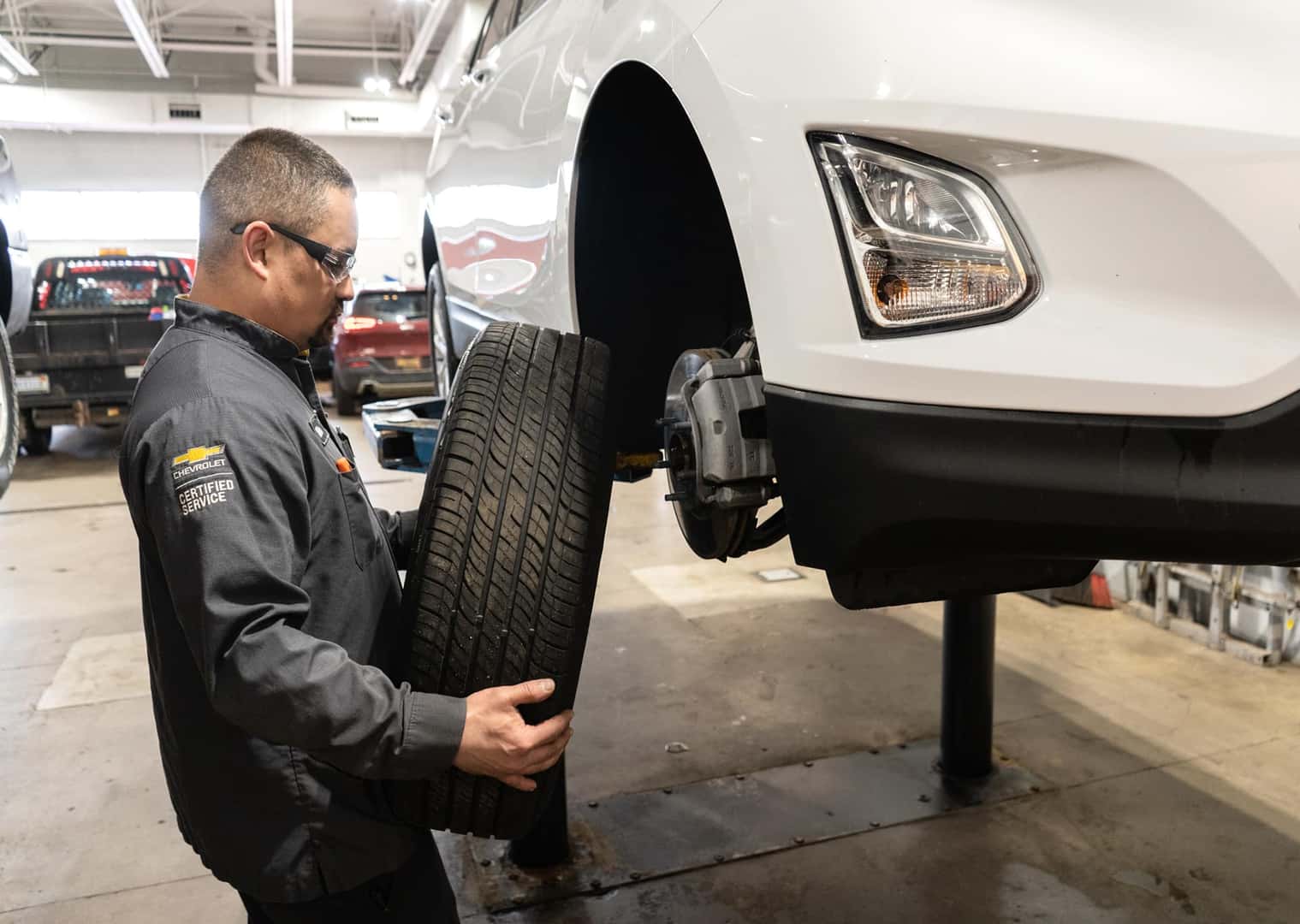 Time For New Tires?
• We stock over 800 tires so you're guaranteed we have the right set available.
• We offer the Tire Price Match Guarantee, find a better price within 30 days of the purchase and we'll refund the difference.
• OE tires designed to GM's specific Tire Performance Criteria have a TPC code molded onto the sidewall. GM's TPC specs meet or exceed all federal safety guidelines.
• Our Certified Service experts will handle all of your tire needs. From checking tire wear to tire pressure our team can help you find new tires for your vehicle.
Find Tires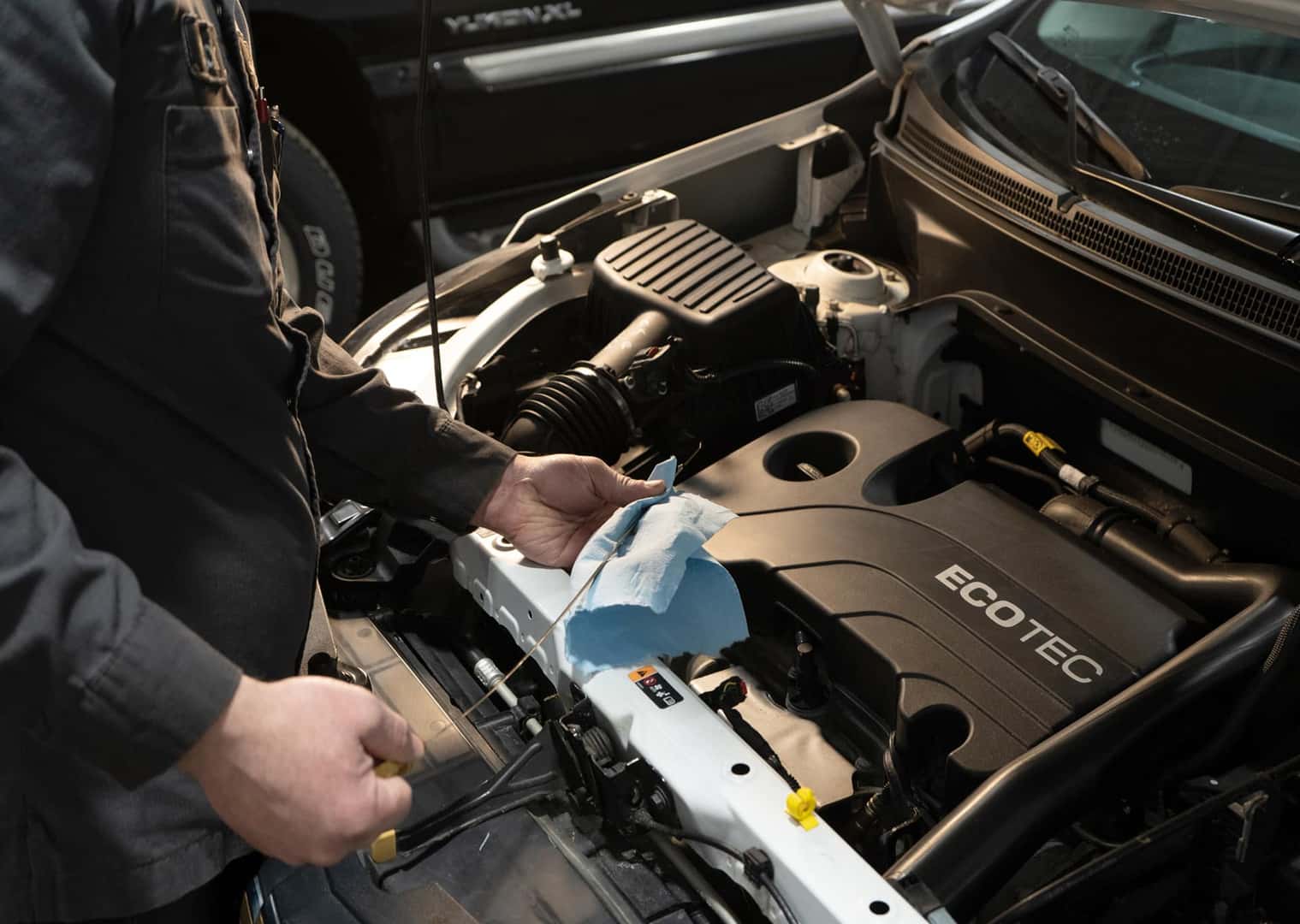 Ready For An Oil Change?
Your Oil Life Monitoring System lets you know when it's time for an oil change. And our Certified Service experts can recommend what's best for your vehicle.

Schedule an appointment today.
Learn More
Multi-Point Vehicle Inspection
Give yourself the added peace of mind that comes with a Multi-Point Vehicle Inspection. Our trained GM Technicans will complete a thorough assessment of your vehicle and inform you of any necessary maintenance or repairs before you hit the road.
The Multi-Point Vehicle Inspection form uses a simple color-coded key to assess maintenance terms:
Red indicates items that need immediate attention.
Yellow indicates items that should be addressed in the near future.
Green indicates no items to address.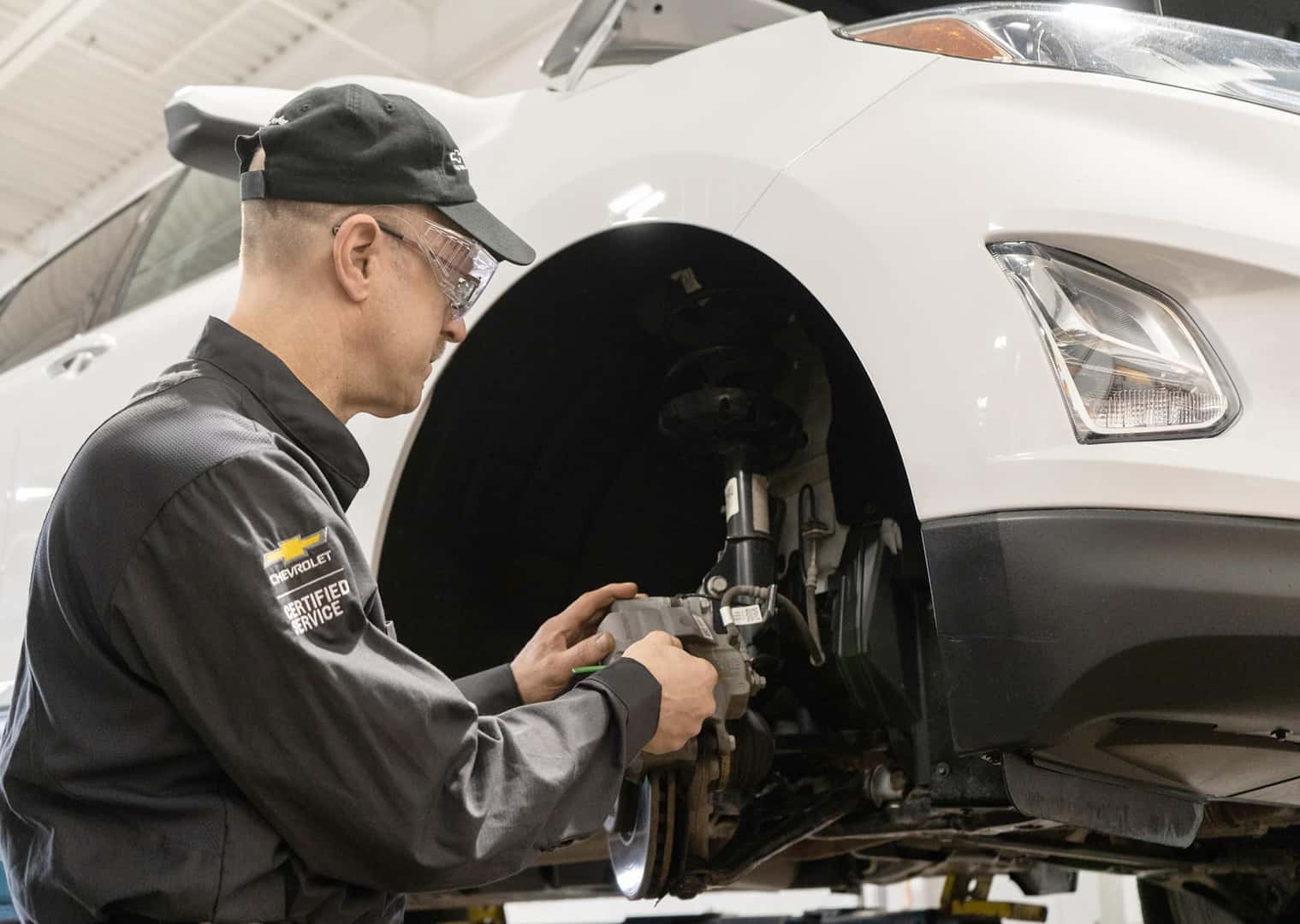 Hearing Brake Noise?
Are your brakes signaling a problem?
Sometimes, your Chevrolet vehicle's brakes will alert you when there's trouble. Whistling noises, chirping sounds, and grinding are indications that brake service is required. Here are some common causes of brake pedal pulsation and/or noise:
• Worn brake pads
• Heat-cracked or worn rotors
• Loose-fitting brake pads in the caliper
• Missing or damaged noise insulators
• Uneven torque of lug nuts or caliper hardware
Learn More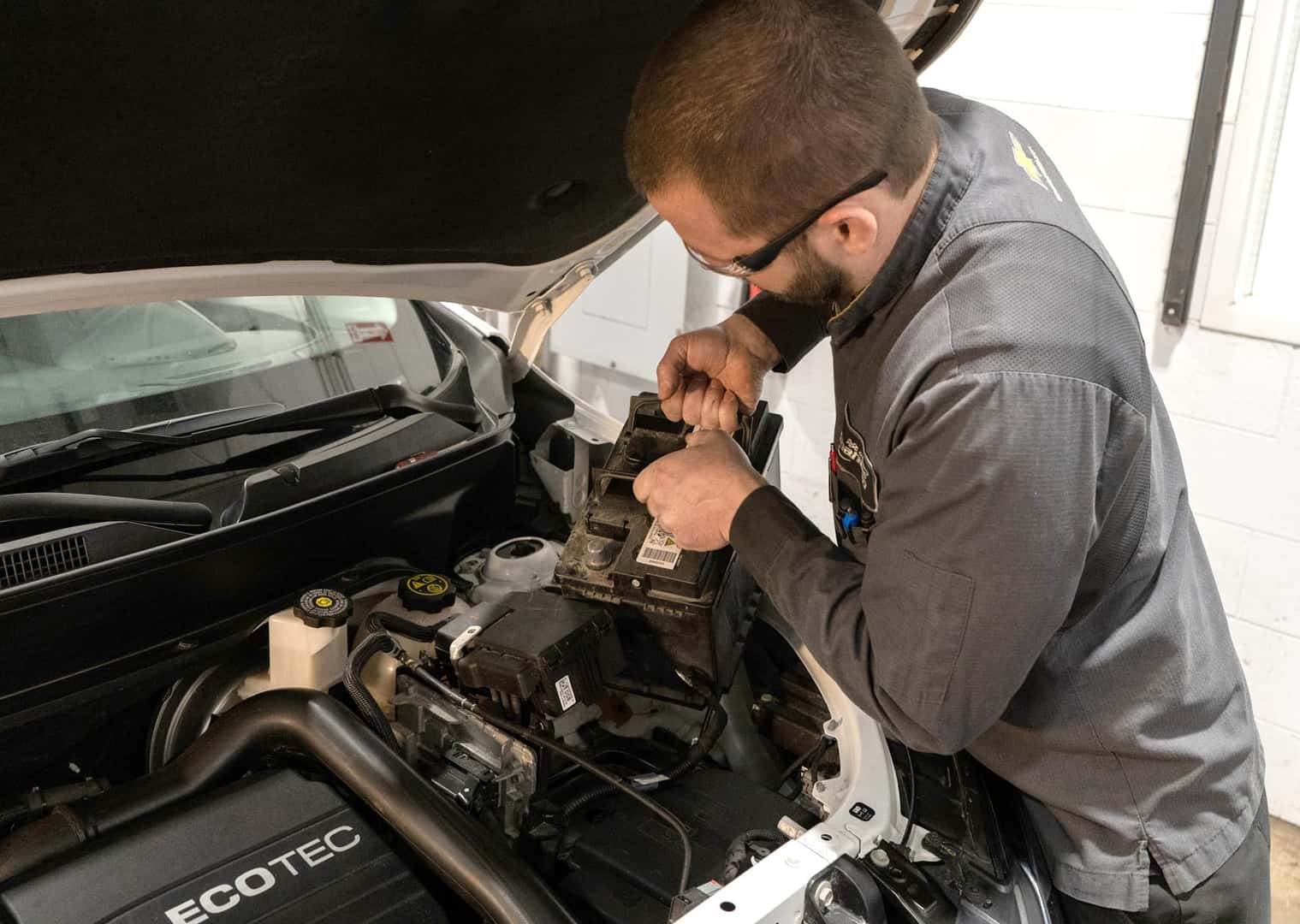 Battery Trouble?
Did you know we'll install your battery for free? You pay for the cost of the battery, no labor costs.

The cold of winter and the heat of summer can wear on auto batteries over time, so it's a good idea drop in to Shaheen Chevrolet for a free battery inspection.

Should you need a new battery, we offer a wide range of ACDelco batteries for the best combination of longevity, power, and price.
Learn More
Contact Service
Service: (888) 479-1865
Parts: (517) 394-0330
632 American Rd, Lansing, MI 48911