Important Information
Hide Information
1 Available toward the purchase or lease of all 2022/2023 Silverado 1500 and Silverado HD pickups, 2022/2023 Blazer, Equinox, Traverse and Malibu models, and 2022 Colorado pickups. Not available with some other offers.Take new retail delivery by 1/3/23.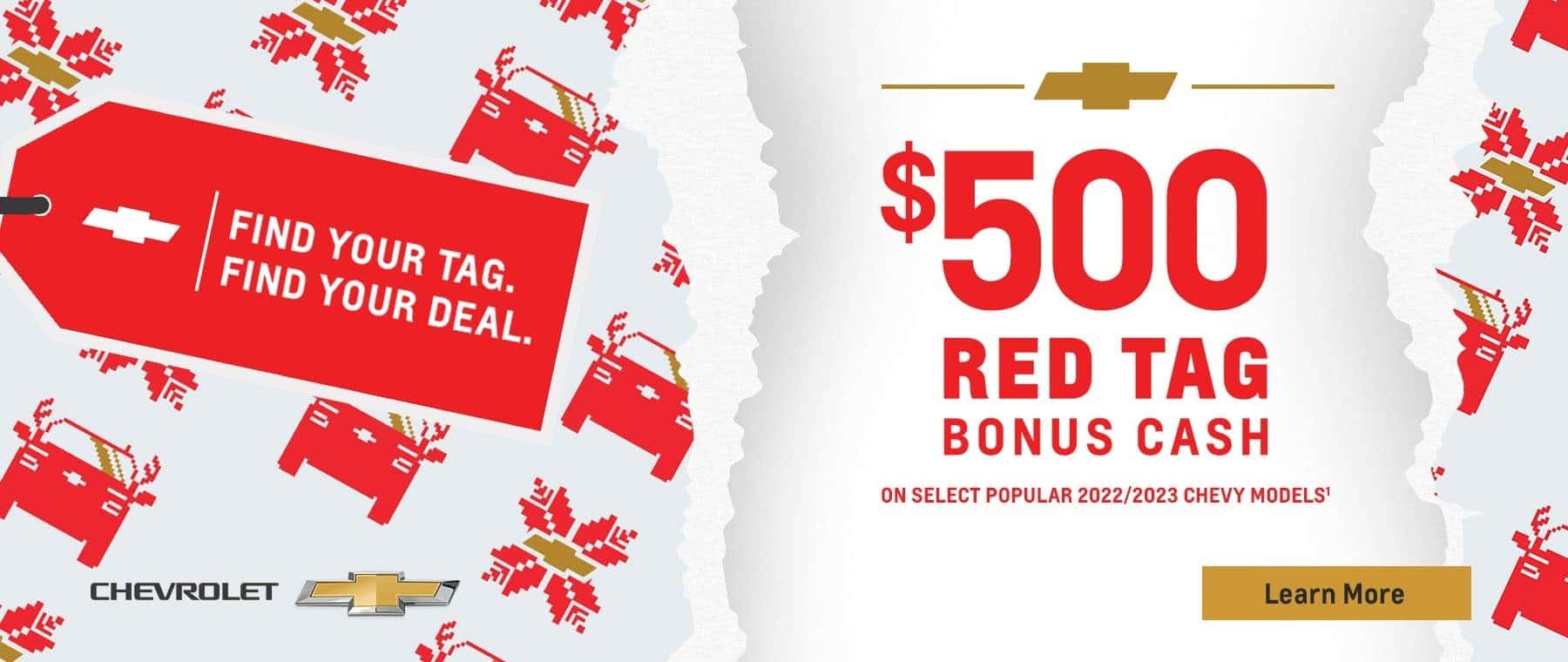 Important Information
Hide Information
1 Available toward the purchase or lease of all 2022/2023 Silverado 1500 and Silverado HD pickups, 2022/2023 Blazer, Equinox, Traverse and Malibu models, and 2022 Colorado pickups. Not available with some other offers.Take new retail delivery by 1/3/23. 2 Must be a current lessee or owner of a 2008 model year or newer Chevy vehicle for at least 30 days prior to the new vehicle sale. Not available with special financing, lease and some other offers. Residential restrictions apply. Take new retail delivery by 1/3/23.
Important Information
Hide Information
1 Available toward the purchase or lease of all 2022/2023 Silverado 1500 and Silverado HD pickups, 2022/2023 Blazer, Equinox, Traverse and Malibu models, and 2022 Colorado pickups. Not available with some other offers.Take new retail delivery by 1/3/23. 2 Not available with special financing, lease and some other offers. Take new retail delivery by 1/3/23.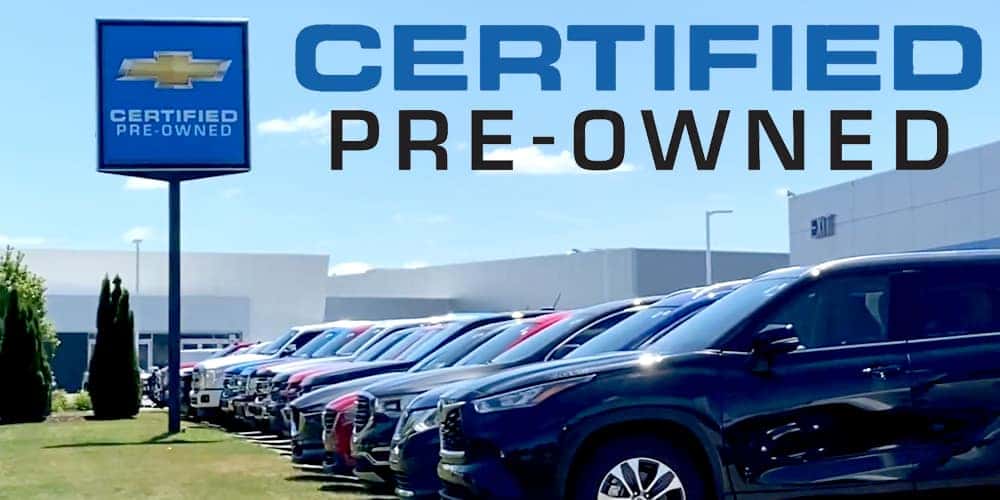 Certified Pre-Owned
Shop our pre-owned inventory today, offering over 300 makes and models. Every vehicle is inspected and warrantied.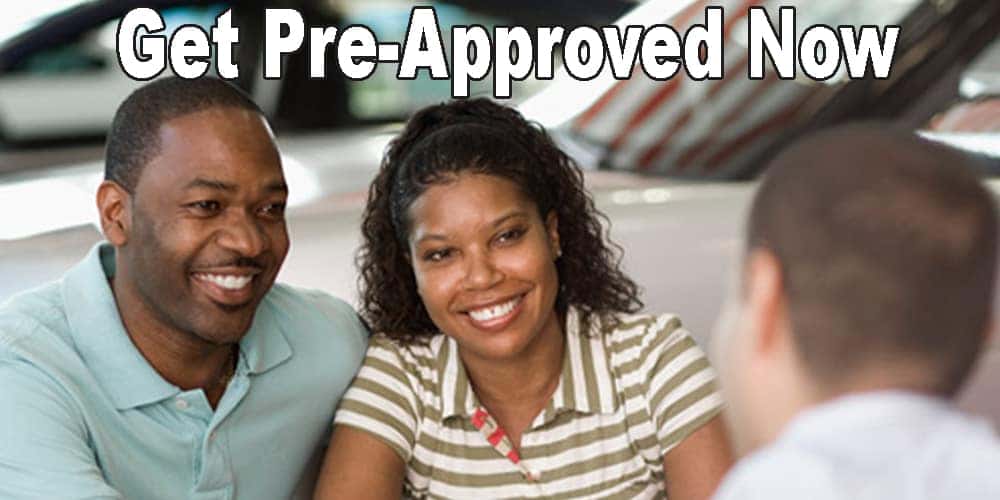 Get Approved
Start the financial process using our online form. Worried about your credit? Working with all types of credit is our specialty.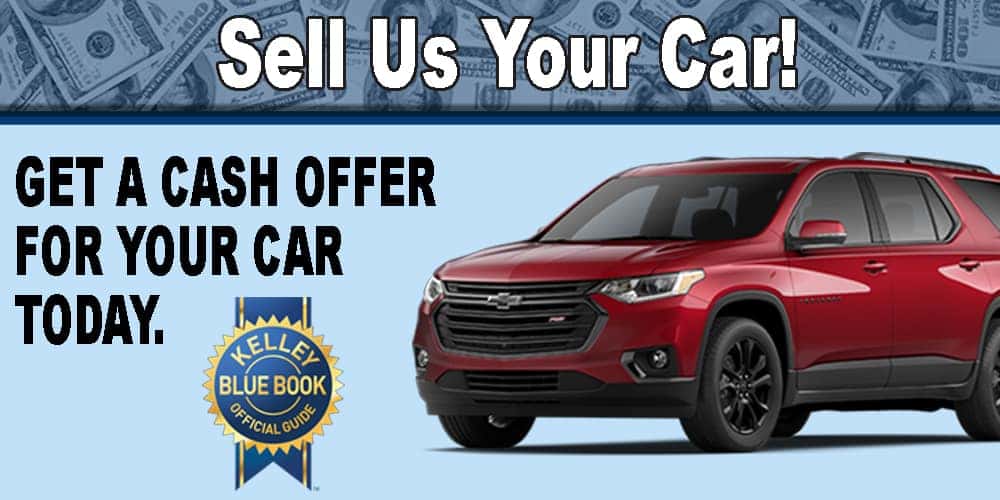 Value Trade-In
Bring your car to Shaheen Chevrolet. We'll verify the offer and give you a check the same day or use it toward trade-in credit.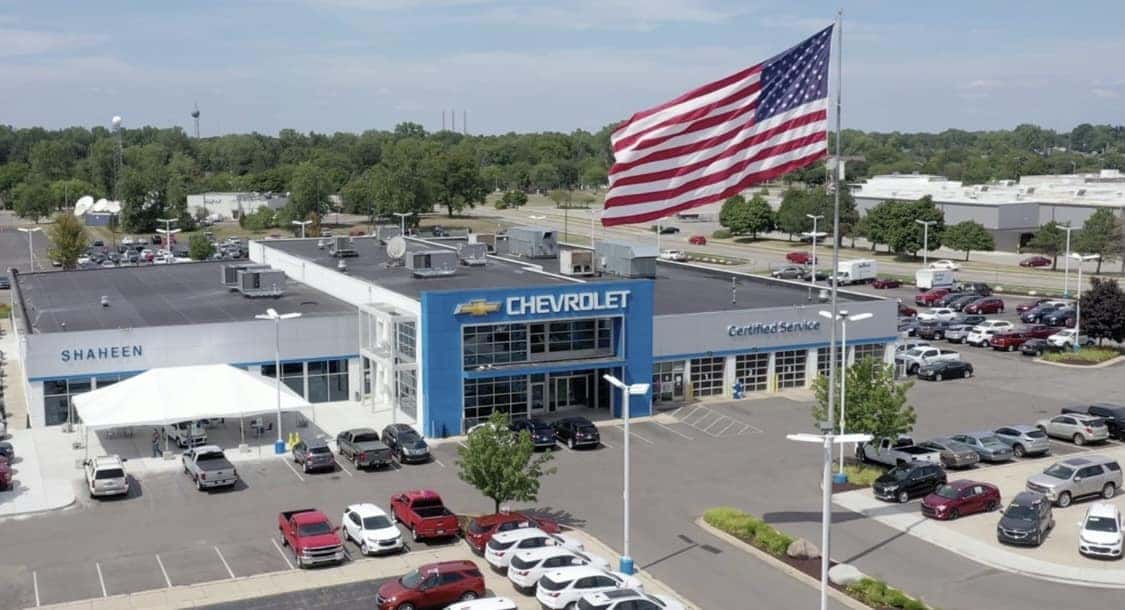 Welcome to Shaheen Chevrolet
Family-Owned Chevrolet Dealer In Lansing: 50 Years Strong
Shaheen Chevrolet has been a family-owned and operated Chevrolet dealer in Lansing since 1970. Ralph, Jim, and the entire Shaheen Team are proud to represent the Chevrolet brand and provide you, our guest, with uncompromised customer service at both sales and service visits.
Besides earning the "Yearly Mark of Excellence" award, we value customer service which leads to our company motto, 'Providing you with the ultimate car buying experience'.
Your Lansing New Car Dealer
Shaheen Chevrolet is the go-to Lansing new car dealer — and also the largest. As the largest car dealership in Lansing, we have the most expansive inventory of all Chevrolet models. When you're looking for a new Chevy, we're the most trusted Lansing new car dealer and are guaranteed to have access to the vehicle you want. If it's not on our lot, you can build it yourself and we'll order it directly from the factory. However, we strongly encourage you to see us in person. Because we carry the largest selection out of any other Chevrolet dealer in Lansing, the chances are high that we have what you want right here at our store. There's a certain level of satisfaction that goes with browsing the leading Lansing new car dealer.
Shopping models like the Chevy Silverado 1500, Silverado 2500, or 3500 Heavy Duty trucks, and the Colorado give you a reason to take on the day with the bold confidence that comes from driving such capable trucks. When you need more passenger room models like the Chevy Trax, Equinox, Blazer, Traverse, Trailblazer, and Tahoe are popular options. Don't forget about our sedan option too with our beloved Chevy Malibu.
Do you prefer leasing over financing? Stuck with another year in your lease but ready for a newer model? If you have 12 months or less remaining on your lease, we'll walk you through the process of ending your current lease and finding the new Chevy you really want. We're one of the primary Lease Pull Ahead Headquarters at our car dealership in Lansing. When it's time to customize your new car, Shaheen Chevrolet has numerous GM Accessories available for purchase to reflect your personality.
The Number One Lansing Used Car Dealer
Just because we're the number one Lansing new car dealer doesn't mean we don't have a stellar selection of certified pre-owned vehicles. As one of the best Lansing used car dealers, if you'd rather shop for a used Chevy near East Lansing, we've got you covered with the largest inventory of used models in the area. Our inventory covers every make and model, from Cadillac, Ford, GMC, Toyota, Audi, Subaru, Jeep, and more. Test drive your next vehicle today!
Our Car Dealership In Lansing Has the Number One Finance Staff
Our in-house auto financing experts have cultivated relationships with every local lender and credit union in Greater Lansing to secure the best leasing terms and competitive rates. Let us show you every available Chevy special and lease deal that saves you on the purchase or lease of a new or used vehicle, along with customized financing to suit your budget. Take advantage of the best deals by creating a to-do list, such as valuing your trade, applying for financing, and checking for incentives.
Access online car buying tools from the comfort of your home by picking your vehicle from our website to applying for financing online. We pride ourselves in providing customers with this level of convenience, whether you purchase 100% online or finish the process face-to-face with our sales team.
Top Chevrolet Dealer In Lansing With #1 Rated Service Department
We've got one of the most expansive service departments out of all other car dealerships in Lansing. Enjoy our 8-bay Quick Lube & Tire Center where no appointment is necessary and we're the only dealership that allows you to stay in your vehicle during your 30-minute or less service experience. We offer our Tire Price Match Guarantee, find the same tire for a lower price and we'll match it — even 30 days after your purchase — and we'll refund the balance. We stock over 800 tires on-site to ensure the correct tire is available for your vehicle.
Maintenance is the key to a long-lasting vehicle; you can set up your service appointment on our website or just stop by the dealership in Lansing. We offer oil changes, tire rotation, tire alignment, filter replacement, and much more.
Our Certified Service team of GM Certified Technicians provides a level of professionalism and knowledge you won't experience anywhere else. Our team can tackle any repair from new brakes, struts, or shocks to dropping a new engine into your vehicle. Did you know we have a GM Certified Technician on-site who only repairs transmissions?
Service Specials are available every month so please take advantage of them. You can also earn and redeem GM My Rewards points at every sales and service appointment.
Like to do your own maintenance or repairs? We have the Chevy-approved products you need to finish the job yourself.
Shaheen Collision Center
Shaheen's Collision Center is Mid-Michigan's largest full-service body shop. We partner with all major insurance companies which helps during the process to get you back on the road quickly. Our GM Certified Service Technicians know every inch of your GM vehicle, including all makes and models and can be trusted to do the job right.
Contact us at (517) 272-2179 or stop by 3901 S. Martin Luther King Jr. Blvd. in Lansing for a free written estimate for repairs where we review all the options available to you.
• Our technicians are I-Car trained and certified
• We have 4 frame racks and 5 paint booths
• Our shop has achieved Gold status with I-Car
• We have the latest and most technologically advanced facility in the area
• We repair all makes and models
• We have the largest inventory of parts in the area to serve you faster
• Honor all insurance company estimates and have direct relationships with most of them
• Lifetime warranty on all repair work (see dealer for details)
Shaheen Wholesale Parts Warehouse
Shaheen Parts Warehouse in Lansing stocks over 1 million parts in our inventory. We are proud to be the #1 parts distributor in Michigan and #4 in the country with 77 trucks on the road daily.
We deliver genuine OEM parts to our customers whether they're planning a DIY home auto project, need repairs at our dealership, or want to improve their car with new accessories. Save with our service and parts specials.
Using factory parts over aftermarket parts can be the difference between having a car that lasts for ten years or more and a car that dies out prematurely.
Contact us when you're ready to order parts. You can order online or call (517) 394-2459 or (800) 452-2828. We'll call you when it's ready to pick up at either our Shaheen Chevrolet location at 632 American Road or our Parts Warehouse at 3901 S Martin Luther King Jr Blvd in Lansing.
Why Use Shaheen Chevrolet as Your Lansing New Car Dealer?
What makes Shaheen Chevrolet the best option when purchasing a vehicle or when you need service performed? Because Ralph, Jim, and the Shaheen Team are serious about our motto, 'Providing you with the ultimate car-buying experience', which includes all services we offer to you, our guest.
As a family-owned company for over 50 years, our owners are at our car dealership in Lansing every day, leading our team and ensuring the guest experience is second to none.
Whether you're looking for the perfect new Chevrolet or pre-owned vehicle Shaheen Chevrolet takes pride in being the number one Lansing new and used car dealer in Mid-Michigan and having the most advanced service options. When you work with our professionally trained sales and service staff, you can expect the best experience in Lansing.
We look forward to meeting you and introducing you to our Shaheen Chevrolet family!
Ask A Question
Our Reviews
Had a scheduled appointment, got their early and got me out in great time!
We just got a Traverse from Sierra and she was nothing but helpful and personable! As soon we went there I knew we made the right choice, she got us all the information we wanted right away. The day we went to sign the papers she had everything there and ready to go which made the car buying process go so smoothly.
We recently purchased a new 2023 Chevrolet Blazer and love the vehicle. Ben Behnke was our sales representative and did a wonderful job. I highly recommend him and Shaheen Chevrolet for your automotive needs. Great team, very professional.
Smooth transaction on a new truck. Dylan and Ryan were great and easy to work with!
Great salesman and excellent customer service
It was friendly and professional.
Great customer service. John listened to what we wanted and price we were comfortable with. Would definitely return.
Gage was amazing from the moment I drove up to my appointment entrance at 9 am until I left at 10:30. He answered every question I had, as I had a need for tire replacement that was not expected. Gage went above and beyond to make it happen so I could get my tires replaced that same day. He stayed with me with a rim was tested to determine if I would have to order a new rim, due to a major tire puncture that caused my tire to be unrepairable. Gage has been my lead go to before and I absolutely appreciated his support and understanding to seek the best option for me!
I was interested in purchasing a new car which the dealership had on their lot. Expecting a price quote above MRSP and a miserable negotiation process, I was pleasantly surprised by the whole experience. John Rausch did a wonderful job helping me with the purchase. He was very friendly and professional, and he found discounts I qualified for that I was not aware of. Altogether, I had a very positive experience with the whole team. I had interactions with two other Chevrolet dealerships in the Greater Lansing area over the past eight years. If I consider another Chevrolet vehicle in the future Shaheen Chevrolet would be the first place for me to contact.
Shaheen is the only place I buy a vehicle. Tobbie makes the purchase easy and will go out of his way to get us the best deal available.
Ken was helpful and knowledgeable in purchasing my used equinox
Brett H. was a fantastic salesman. He listened to everything we had to say and made the deal happen for us. Very happy with everything at Shaheen!
Everyone went over and above! I would recommend Shaheen Chevrolet to all my friends and family!
Work done in time promised. Friendly staff.
Rob checked all the boxes!!! Excellent salesman.
Richard Adado was very helpful and has been in the past as well. Will continue to work with him in the future!
Everyone I spoke with was great. Working with Dylan Sells was great. He made the process very easy and explained everything thoroughly. I highly recommend Shaheen Chevrolet and working with Dylan!
I had come to Shaheen after a bad dealership experience and I am so happy I did! Sam Eddy really took care of us and made the whole process easy and relaxing. I will definitely be back and will recommend to others. Thank you so much!
Our salesman (Chris Paulik) was helpful every step of the way and showed great patience waiting for us to get our stuff together on our end with finances and insurance. He showed us his family (he has twin boys! And a little girl) and his 2 big ol doggos! And we showed him our 5 dogs. We really hope he reaches the sales goal he's been working really hard for. He deserves it. Him being closer to our age made us feel comfortable and not so dumb for not being car savvy. Everyone was friendly. The financial guy (I didn't grab a card and I'm bad with names!) humored our shenanigans and wedding photos. He seemed like a nice guy. It was a great time. Everyone was helpful and the vibes were great. Also, the place itself is clean and spacious.
Made an appointment and was taken in on time and was met with helpful and friendly service people.
Thank you for the great service.
We worked with Rob Lucas to buy my husband a new truck. We saw the vehicle online and thought it fit all of our needs. Despite not having an appointment, Rob was helpful and avaiable to talk with us about the truck, let us take a test drive, and ultimately worked with us on the financing to make the deal happen. Rob did not pressure us one bit to purchase the car, but instead did what he could to work with us on the numbers. We would return to Shaheen in the future.
I worked with Sierra to find the perfect car for me. She was patient with me and answered every question I had. After weeks of looking and researching I finally found my perfect car! And all thanks to Sierra she made it all happen so smoothly! If you are shopping with Shaheen I 100% recommend shopping with Sierra!
Get Directions To Our Dealership