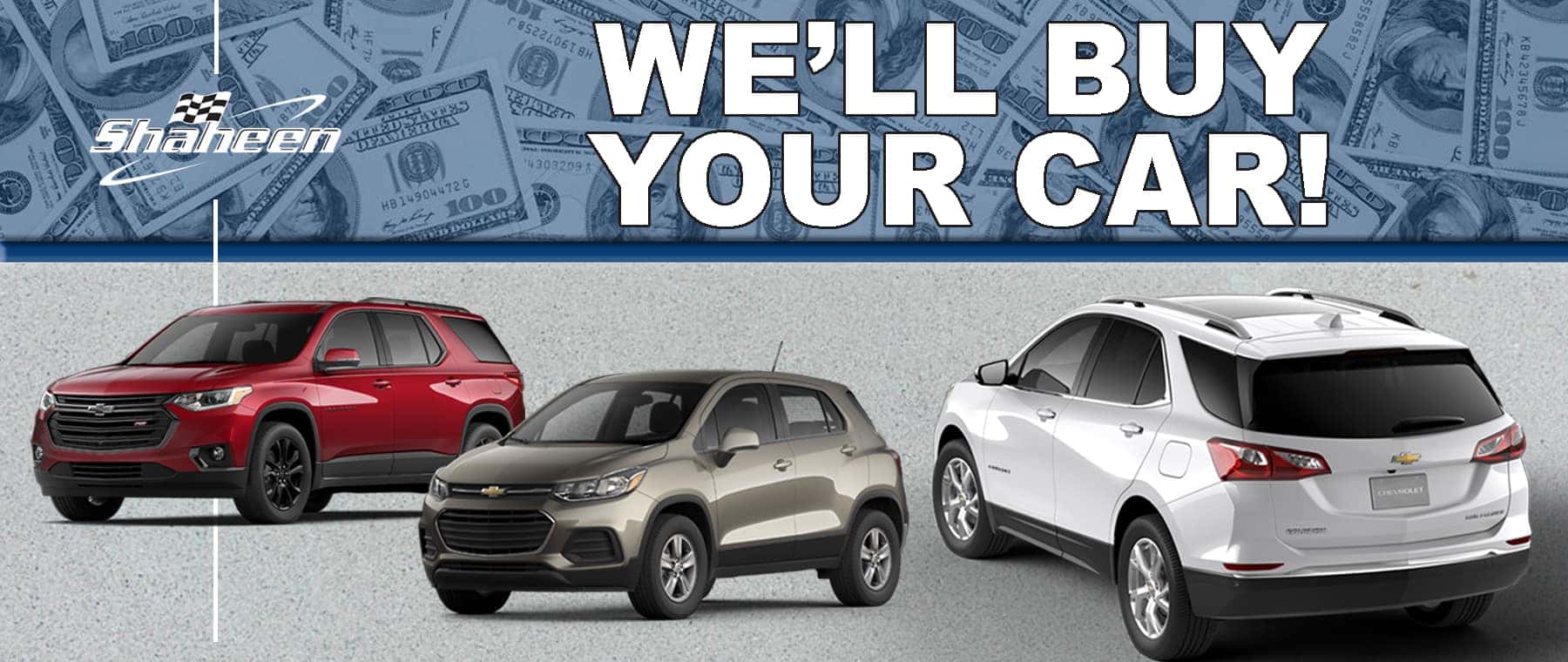 Shaheen Buying Center
Get an instant offer to sell your car in 3 simple steps. Offers are good for 3 days. We'll buy from you, even if you don't buy your vehicle from us.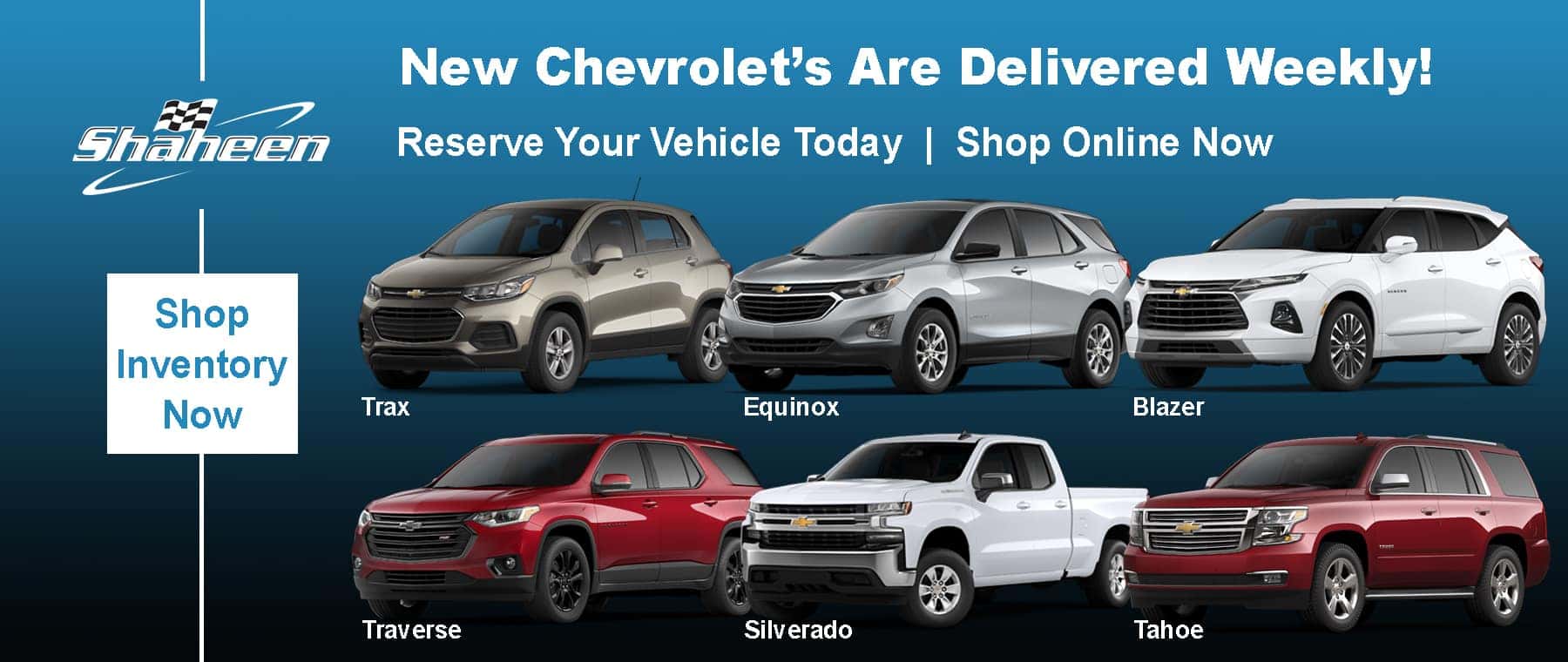 We Have Inventory
Buy your next NEW or PRE-OWNED vehicle from the largest selection in Mid-Michigan. We have new inventory and over 300 pre-owned vehicles available.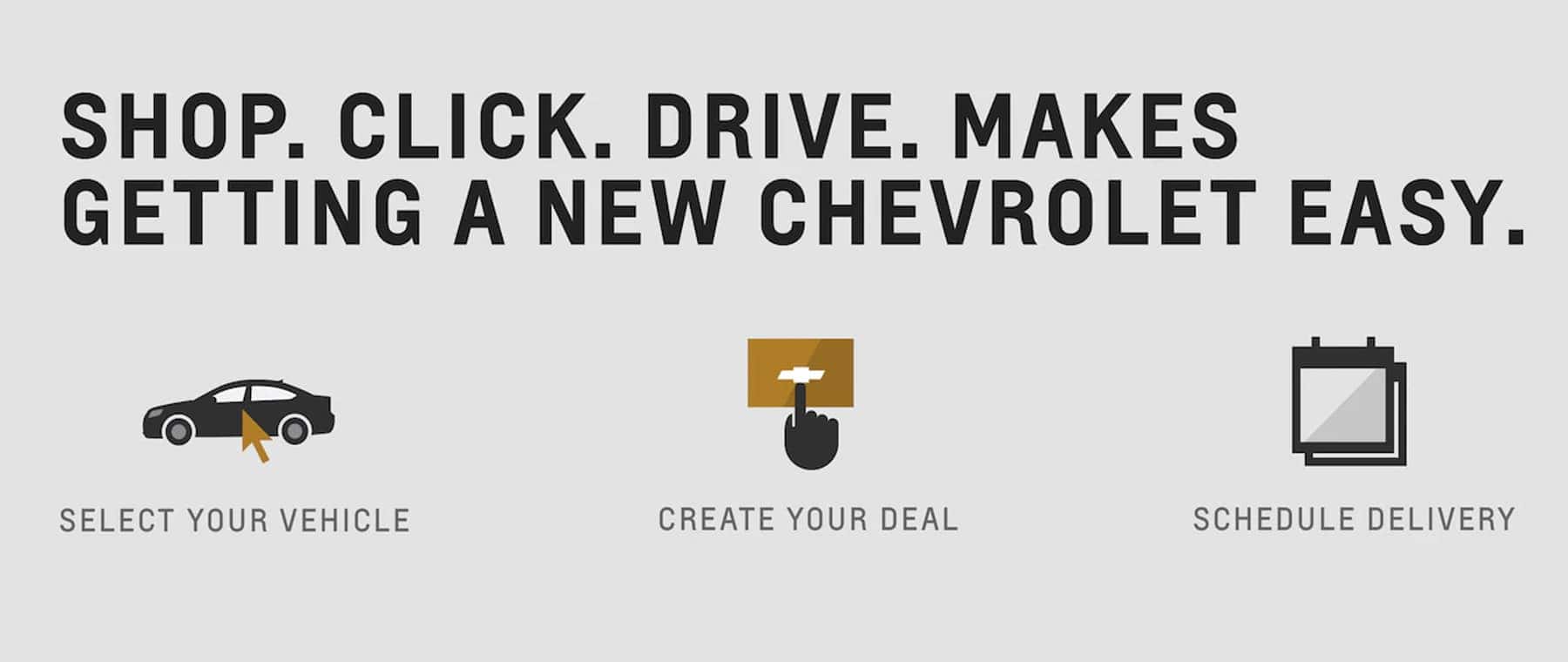 Purchase Online
Buy your next vehicle online from the comfort of home. We'll even deliver it directly to your home or office. Start shopping now.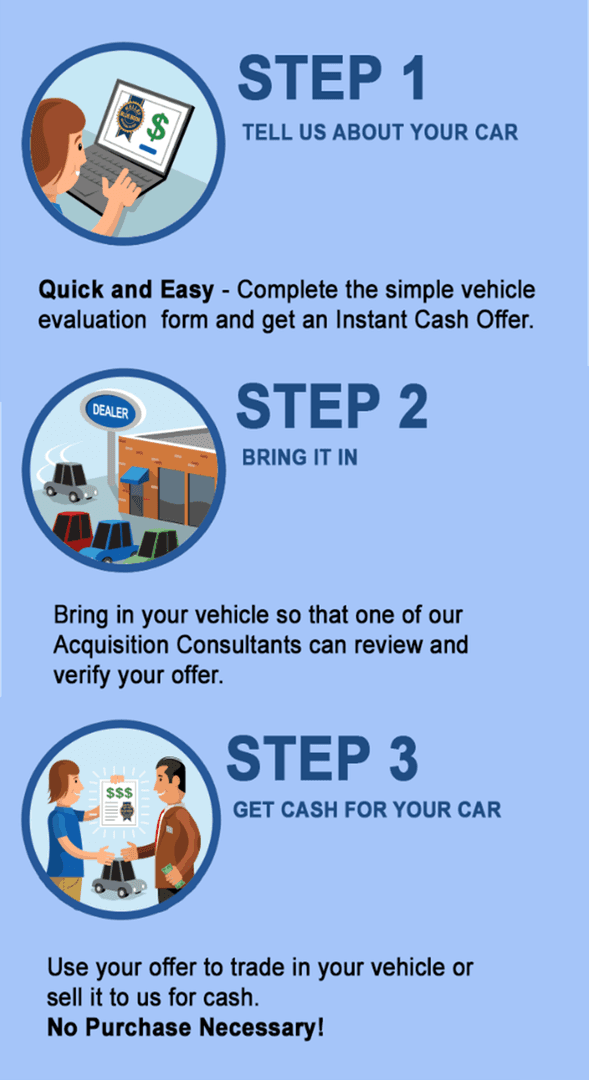 Selling Your Car Is As Easy As 1 -2 -3!
Get an instant, top-dollar offer in 3 steps that's good for 3 days.
We'll buy from you, even if you don't buy from us. It just takes 10 minutes.
Step 1: Tell us about your vehicle.
Discover your current vehicle's worth in just a few quick steps using our Buying Center tool.
It will consider your vehicle's mileage, features, model year, and local area comparisons to
give you an accurate offer.

Step 2: Let us evaluate your vehicle.
Our experienced purchasing team will inspect your vehicle from top to bottom.
We will personally review your vehicle's details to ensure you get top dollar.

Step 3: Get cash for your vehicle.
Our purchase offers are good for 3 days. Take your time and discuss the decision
with your family, organize your finances, or simply sleep on it.
When you're ready to continue, we'll be here.
Not looking for a new car or haven't found the perfect one yet? No problem! We'll buy your car even if you don't buy ours. We are always searching for quality, pre-owned vehicles and would
be happy to make you an offer.
Kelley Blue Book: The Gold Standard In Vehicle Value
Kelley Blue Book is used by millions of people across the country, whether they are buying, selling, or trading a car, truck, or SUV. With an extensive database of every make, model, brand, and year, KBB is able to provide the consumer with the most precise estimate possible. We are proud to be a Kelley Blue Book Buying Center. With the online instant cash offer tool, your shopping experience is a simple, seamless, and memorable experience!
Find Your Vehicle's Value Now
Have a car, truck, or SUV you'd like to get some extra cash for or are you looking for a new Cadillac or Chevrolet? Use the KBB appraisal tool now.

- Use the appraisal tool discussed above and input all of the necessary information and find out your car's estimated value in just a few short steps.
- If you're trading-in, browse our selection of both new Chevrolet models, and over 300 pre-owned models.
- We'll buy your vehicle, even if you don't buy from us. We'll buy it outright.
- Get pre-approved online and get ready to enjoy a simpler shopping experience.
- Purchase your next new or pre-owned vehicle 100% online by using our Shop. Click. Drive. Program.
- Want that in-person experience and service? Shop at our dealership located at 632 American Road in Lansing, MI.
Dealer Info
Mon - Thu

9:00 AM - 7:00 PM




Fri

9:00 AM - 6:00 PM




Sat

9:00 AM - 4:00 PM




Sun

Closed
Mon - Fri

7:30 AM - 5:30 PM




Sat

8:00 AM - 2:00 PM




Sun

Closed
Mon - Fri

7:30 AM - 5:30 PM




Sat

8:00 AM - 2:00 PM




Sun

Closed
Mon - Fri

7:30 AM - 5:30 PM




Sat

8:00 AM - 2:00 PM




Sun

Closed
Mon - Fri

8:00 AM - 5:00 PM




Sat - Sun

Closed