Get an Auto Loan in Lansing, MI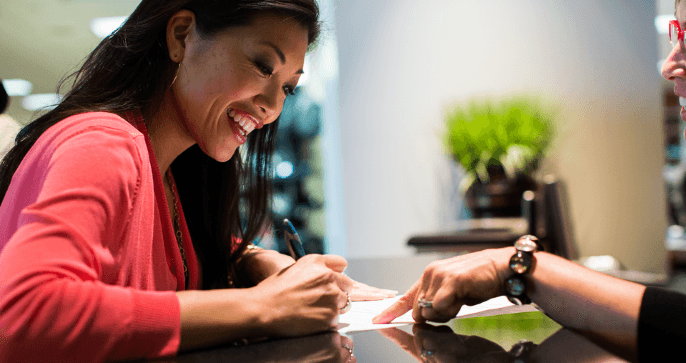 Purchasing a new car is a big financial commitment. When you need a new Chevy vehicle, you are dedicating yourself to driving that vehicle for the next few years. That is the good news. But that means, unless you pay for the whole thing up front, you are likely going to need a little help. That is where the finance center at Shaheen Chevrolet can help you out. We can help you afford the vehicle you want by providing the Auto Loan to help you afford the car you need to get your around East Lansing and Charlotte, MI.
The helpful team in our Lansing auto finance center is ready to help you find the right loan to fit your budget. Our team has helped your friends and neighbors in Mason, MI find the loan to get them behind the wheel of the right car. It starts with applying for financing with our online form. When the time comes for you to visit with our team of financing specialists, they will have some of the most competitive offers available from our roster of reputable lenders. When you arrive, you get to choose from the offer you love the most. And you are heading home in a new or used vehicle from Shaheen Chevrolet.
We believe everyone should be driving the car they love. There is no reason to fork out more than you need to for your monthly payments. That is why the team of financing specialists work for you to help you find the auto loan to help you out. With just a little bit of information on our online financing application, you are closer to being able to afford the car of your dreams.
When you are ready to hit the road in the new car you have always wanted, start with a conversation with the financing team in Lansing. We will see to it, you leave with a loan favorable to you, so you don't overpay on your monthly bills. Start your financing process with Shaheen Chevrolet and you can find the perfect auto loan for your next vehicle purchase.